Qualified and experienced workers may come to Australia directly without the requirement for an Australian business sponsor if they qualify for the General Skilled Migration (GSM) visa program.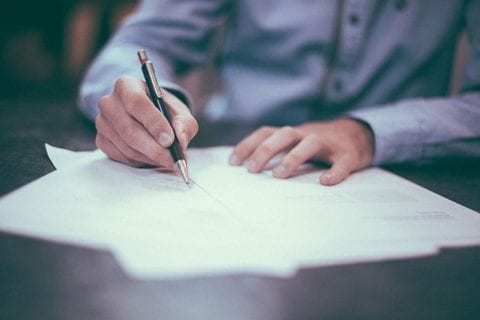 The GSM visa program uses a skilled points test system. The skilled points test system is a method of calculation that is used to ensure visa applicant's qualifications and experience are above a required level. The points test system is also used to rank visa applicants against each other. A visa application can be refused if incorrect calculations have been made and months of time waiting on processing can be lost. It is therefore important that the correct calculations are submitted.
 The GSM Visa
There are different lists of skilled occupations that are used by the Department of Home Affairs (The Department). There is the Short-Term Skills Occupation List (STSOL) and the Medium and Long-Term Strategic Skills List (MLTSSL) and the Regional Sponsored Migration Scheme (RSMS) ROL and the lists are changed regularly. The GSM visa program utilises each of the lists. The Department publishes a combined list (to be used as a guide only) and can be found here: Combined List. How points are calculated can be found here:  How points are calculated
You must be able to achieve at least 65 points and the higher your score the more chance you have of a successful application.
The GSM Visas are:
Skilled Independent visa (subclass 189);
Skilled Nominated visa (subclass 190);
Skilled Work Regional (Provisional) visa (subclass 491)
Permanent Residence (Skilled Regional) visa (subclass 191)
The GSM Visa Process
The steps involved to obtain a GSM visa are:
​Obtain a skills assessment from the correct regulatory body;
Obtain English language test results;
Lodge an Expression of Interest (EOI);
Receive a State/Territory/Regional nomination (190, 491 visas)
Lodge a Visa Application;
Obtain a Visa.
Why use Visa & Citizenship Lawyers?
At Visa & Citizenship Lawyers, we guide our clients through the whole skilled points test visa process outlined above, from start to finish.
We ensure that our clients maximise the amount of points that they can correctly claim.
We inform our clients as to regular changes to the occupations lists and as to which States/Territories currently have openings for visa applicants and what those the States/Territories specific requirements are.
To determine your eligibility for a work visa to Australia, you must have first undergone a personalised visa pathway assessment which will determine all of your potential visa options.
Contact us if you would like to enquire about our personalised visa pathway assessment service.
Contact Our Team
*INDICATES REQUIRED FIELDS