When you have been notified that your Visitor Visa Application has been refused and you are not prepared to accept it, we are here to help.
We are experienced immigration lawyers who provide you with clear options and legal representation. 
 ​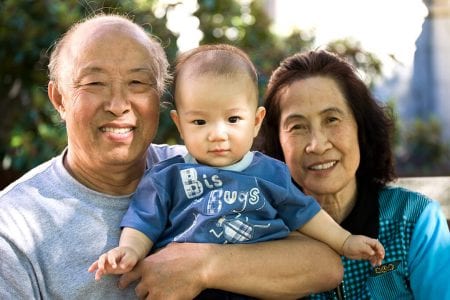 We are here for you when it matters most.
Email Today:
ask@visacitizenship.com.au
Call Today:  
Sydney (02) 9098 6999 
Visitor Visa Application Refused / Rejected
Unfortunately, thousands of Visitor Visa Applications are refused each year by the Department of Home Affairs.
Depending on your circumstances, there may be alternative options for you:
If you are an Australian citizen or an Australian permanent resident and the visa application of your family member who you were intending to sponsor to visit Australia has been refused, you may be able to have the refusal decision reviewed at the Administrative Appeals Tribunal (Tribunal) or there may be another recourse of action such as lodging a new visitor visa application with legal assistance; or

If you are a person who has had their visitor visa application refused, we may be able to prepare and lodge a stronger application for you.                                                                                                                                             

​
Family members Visitor Visa Application refused
There is an avenue for Australian citizens and permanent residents to sponsor family members to visit Australia on a tourist/visitor visa. 
At Visa & Citizenship Lawyers, we lodge Visitor Visa Applications for people who have had a previous visa refusal. Many visitor visas that are refused are refused on the grounds that the visa applicant does not meet the Genuine Temporary Entrant (GTE) criteria. If your visa has been refused because of GTE reasons, you will need legal assistance addressing the GTE criteria in any new application. We work closely with visa applicants to address why the visa was refused and we carefully construct submissions to support any new application. 
Example 1*
Gim lives in Brisbane and is an Australian permanent resident after marrying Bob, an Australian citizen. Gim lodges a Visitor Visa Application as a sponsor on behalf of her Father. The visitor visa is refused. Gim and Bob engage Visa & Citizenship Lawyers and Visa & Citizenship Lawyers suggest that the best course of action would be to prepare and lodge a new Visitor Visa Application with careful legal assistance.                                                          Gim and Bob engage Visa & Citizenship Lawyers professional services to prepare and lodge a new Visitor Visa Application. The new Visitor Visa Application includes a lot more evidence than the original application and is supported by well drafted Statutory Declarations that Visa & Citizenship Lawyers prepared addressing Genuine Temporary Entrant criteria. The Visitor Visa Application is submitted and 3 weeks later Gim's Father is granted a visa and visits Gim in Brisbane.
Tribunal (AAT) Review
The Tribunal has strict time limitations and if you do not lodge a review application with the Tribunal in time, it will be what's known as an invalid application and if it's an invalid application, you will have no review rights at the Tribunal.
One of the benefits of having your matter reviewed at the Tribunal is that the Tribunal is not a part of the Department of Home Affairs who refused the Visitor Visa Application.
The Tribunal hearing is what's known as a Merits Review and a Merits Review is basically a second chance. At a Merits Review, all the information that you have submitted that was included in the original Work Sponsored Visa Application will be considered. Additionally, any evidence that we are able to compile for you up to and including the date of the Tribunal review hearing, will also be considered.
What Visa & Citizenship Lawyers will do for you if you want to appeal to the Tribunal
Visa & Citizenship Lawyers will:
 Assess the refusal and inform you of the strengths and weaknesses of your case;
Lodge a review application with the Tribunal;
Inform you what information will help your case and guide you during the waiting time for the Tribunal review with preparing evidence;
Work with you to draft detailed Statutory Declarations supported by evidence;
Draft detailed Submissions and lodge with the Tribunal;
Attend the Tribunal hearing with you and assist you in presenting your case before the Tribunal;
Draft further detailed Submissions (if necessary), before the Tribunal Member has made their decision.
Example 2*
Hayder is now an Australian citizen after first coming to Melbourne from Iran to study when he was 18. Hayder's Mother lives in Iran and has been refused 4 visitor visas over the last 4 years by the Department of Home Affairs. Hayder engages Visa & Citizenship Lawyers to advise him as to how to get his Mother on-shore to see his new country and where he lives in Melbourne. After consultation with Visa & Citizenship Lawyers, Hayder engages Visa & Citizenship Lawyers to lodge a review application at the Tribunal. Visa & Citizenship Lawyers works with Hayder to collect evidence and compile a strong case to present to the Tribunal. The matter is heard at the Tribunal with a successful result for Hayder and his Mother. His Mother is granted a visitor visa and visits Hayder in Melbourne.
* (Names and facts have been changed to protect the identity of clients)
Contact Our Team
*INDICATES REQUIRED FIELDS